1 Bedroom - Urban Deca Homes Campville by DECA Homes for Sale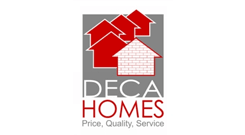 Project Name : Urban Deca Homes Campville
Parking : No
Project Type :
Unit Type : Sale
Listing Type :
Label : Hot
Bed Rooms : 1
Location :
Muntinlupa

,

Metro Manila
Born out of the commitment to meet a serious housing shortage in the country, 8990 Housing Development Corporation was established in the early 2000 to
provide an affordable low-cost mass housing for the Filipinos. Our company visualized a dream that every Filipino should have their own home, hence, 8990
have aimed towards mass producing housing projects popularly known as Deca Homes that are affordable enough to cater to low and middle income earners but rest assured that quality standard of each 8990 project are not compensated.

We strategically select locations not too far away from the city proper making it accessible to transportation and commercial areas. We have also adopted the latest precast wall technology under the supervision of our experienced engineering team to build a durable house with a maximum of 8 days construction time. And finally, patterned from the Home Development Mutual Fund (PagIBIG) system, we developed a first in the county an in-house financing known as CTS Gold that allows buyers to have a sustainable payment scheme to purchase their own homes up to 25 years.