1 Iloilo City House & Lot by DECA Homes For Sale.
For price list, model house, floor plans, payment terms, chat live with an agent 24x7.
0 Featured Properties Found
1 Additional Properties Found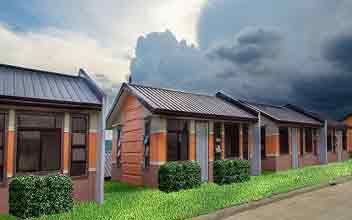 Gorriceta Ave, Pavia

,

Iloilo City

,

Iloilo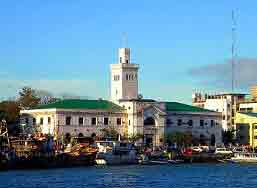 Iloilo City
Iloilo City is a first class, highly urbanized city on Panay island in the Philippines. It is the capital city of the province of Iloilo and it is the center of Metro Iloilo and also the regional center of the Western Visayas region as well as the center of the Iloilo-Guimaras Metropolitan Area. In the 2015 census, Iloilo City had a population of 447,992, with a 1.02% population annual growth rate. For the metropolitan area, the total population is 946,146.
Iloilo City is bordered by the towns of Oton in the west, Pavia in the north, Leganes in the northeast and the Iloilo Strait in its eastern and southern coastline. Iloilo City's urban planning and architecture reflect the plans of the Spanish and the American colonial administrations. Since Iloilo City is a conglomeration of towns, the districts have their own plazas which are surrounded by establishments of political and ecclesiastical influence, such as churches and old administrative halls.
Iloilo City is a hub for trade, commerce, finance, technology, medical tourism, hospitality, real estate, tourism, education, and industry in the Western Visayas region. Major industries in the city include management of port facilities, telecommunications infrastructure and utilities, banking and finance, retail trading, real estate, tourism and business process outsourcing. The local government has provided incentives to businesses in certain investment areas, such as income tax holidays and free issuance of permits and licenses.
Iloilo City House & Lot Price List
Property Name
Price (₱)
Developer Name