1 Mandaluyong City Condos by DECA Homes For Sale.
For price list, model house, floor plans, payment terms, chat live with an agent 24x7.
0 Featured Properties Found
1 Additional Properties Found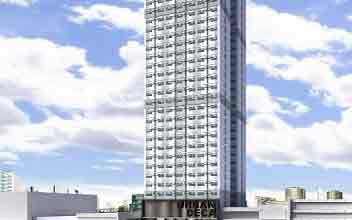 Condominium
Studio Condominium
69 Sierra Madre St.

,

Mandaluyong

,

Metro Manila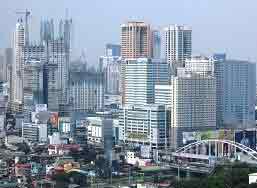 Mandaluyong
The City of Mandaluyong (Filipino: Lungsod ng Mandaluyong) is one of the cities and municipalities that comprise Metro Manila in the Philippines. It is bordered on the west by the country's capital, Manila, to the north by the municipality of San Juan, to the east by Quezon City and Pasig City, and by Makati City to the south. At present, it is widely considered the "Tiger City of the Philippines", "Metro Manila's Heart", and the "Shopping Mall Capital of the Philippines".
The city is home to a number of shopping centers, entertainment hubs, commercial establishments, high-rise offices, residential condominiums and hotels. The city is one of the important business and financial areas in the metropolis.

Looking for a condo for sale or house and lot for sale in Shaw Blvd, Boni,Pioneer Center, Wack Wack Greenhills in Mandaluyong City? We've got plenty of places to call home. Find property for sale including houses for sale, condominiums for sale, townhomes for sale as well as house and lot for sale. Learn about the house buying process. Work out what you can afford before you start looking at real estate properties in Mandaluyong City.

Research Pre Selling , Ready For Occupancy (RFO) or Rent To Own Properties. Buy House and Lot for sale, Condominiums for sale, Townhomes for sale and other homes for sale that would meet your budget and needs. With several active real estate project listings in and near Shaw Blvd, Boni,Pioneer Center, Wack Wack Greenhills in Mandaluyong City Metro Manila it's easy to find a Mandaluyong condo for sale.
Like other cities in Metro Manila, Mandaluyong has its own share of commercial strips and a central business district. The former commercial area, consisting mostly of banks, offices and service establishments, stretch along public transport routes thereby serving both local consumers and passers-by from the neighboring localities. Major commercial strips of the city include the stretch of Boni Avenue, Shaw Boulevard, Libertad-Sierra Madre area, Kalentong, San Francisco, part of Martinez, Sgt. Bumatay towards Barangka Drive and Pinatubo towards EDSA. Mandaluyong's central business district is concentrated on the EDSA-Shaw-Pioneer area.
These super-regional supermalls each have over a hundred local and international stores and are anchored by at least one department store and supermarket or hypermarket. They are also the largest malls in Metro Manila which feature not just stores but also attractions: movie theaters, rides, skating rinks, bowling alleys and other recreational facilities.

Exploring Mandaluyong City, Philippines property for sale? We have the most comprehensive real estate listings. We have real estate properties for sale throughout the Philippines, giving you the Philippines's largest selection of condos and house and lot to buy. Choose from thousands of houses for sale and apartments for sale in the Philippines. Search property to buy and find your next home. Updated Listings and prices of cheap, affordable, luxury and quality homes for you and your family in Mandaluyong. With PH Real Estate, owning a home is fast and easy.
Mandaluyong City Condos Price List
Property Name
Price (₱)
Developer Name