Baywalk Talisay Phase 3 by DECA Homes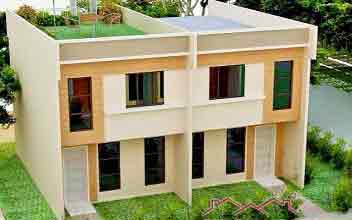 Project Type : Townhouse
Listing Type : Preselling
Units : Townhouse
Price: ₱ 0 & Up
Address : Baywalk Talisay 2 Dumlog
Location : Talisay , Cebu PH Baywalk Talisay Phase 3 DECA Homes Baywalk Talisay Phase 3 Baywalk Talisay Phase 3 DECA Homes Baywalk Talisay Phase 3 Talisay
https://decahomesbaywalktalisay.buydecahomes.com
Set overlooking the resplendent Cebu Strait off the eastern coast of Talisay City, Cebu, the DECA Homes Baywalk Phase 3 lies splendidly adjacent to Deca Homes Phases 1 & 2. This classic, yet with contemporary architectural design community is again to make history as the next iconic landmark in this part of Talisay City, just like its predecessors. But unlike the two equally gorgeous communities, Phase 3 has its own amenities separate from the first two phases.
The Deca Homes Baywalk Phase 3 added more life and style to its townhouse units, spread through spacious areas and located among Talisay's most interesting places. The Rafols Resort, Aznar Beach Resorts, the Master's Community Fellowship, Carmenville SDA Church, Dumlog Store, Celia's Lechon, Gaisano Capital Shopping Center, Robinsons Supermarket, Gaisano Grand Fiesta Mall, City of Talisay Sports Complex, Talisay City College, Cansojong National High School, Talisay District Hospital and the business and commercial centers of Talisay City are all located within the immediate locality of Phase 3.
DECA Homes Baywalk Phase 3 is an amazing seaside residence that catches the clear sunrise everyday. The project is located along San Isidro Road corner Ernesto Bascon St., Brgy. Dumlog, Talisay City, Cebu. This location is just a few kilometers away from Cebu South Road Properties (SRP) on the northeast, farther northeast (about 12km) is Cebu City and the city's North Reclamation Area, a commercial and business district just like the SRP. The site's proximity to Cebu City, Mandaue City and the Mactan Island bring more opportunities to residents of Baywalk Phase 3 to expand their clout to explore more prime places in the province near their home, for their own benefits. Mactan Island is just less than 1-hour drive from the site where the Mactan-Cebu International Airport (MCIA) is located and other exciting places including dive spots, more hotel and resorts and industrial estates. Cebu City offers the SM City Seaside, SM City Cebu, Cebu Business Park, Cebu IT Park, University of the Philippines Cebu, University of San Carlos, Cebu International School, Ateneo de Cebu, Cebu Doctors University, Cebu Doctors Hospital, several BPO offices, nightlife on its boulevard, fine dining, bars and karaokes, and other of Cebu City's important destinations.
DECA Homes Baywalk Phase 3 offers 2-storey Townhouse (Regular unit) that has lot area of 40sqm and floor area of 54sqm. It has provision for 2-3BR, 1 T&B, spacious areas for living, dining and kitchen; service area, and front lawn. This house unit has also an option for roof top. The 2-storey Townhouse unit with garage comes in with 52sqm of lot area and 54sqm of floor area. It has 2-3BR, 1 T&B, much spacious living, dining and kitchen areas. It comes also with lawn and service area. Price for these units are not only affordable, but also the lowest reservation fee and down payment. Still experiencing the success of Phases 1 & 2, where on sale units have been sold out faster than expected, Deca Homes, Inc. is expecting another "blockbuster" for this development.
DECA Homes, Baywalk Talisay Phase 3, Townhouse for Sale in Cebu, Philippines. For price list, model house, floor plans, payment terms, CHAT LIVE with an agent 24x7. If you're looking to find DECA Homes, Baywalk Talisay Phase 3 for Sale, then check here first. We have full details of DECA Homes, Baywalk Talisay Phase 3 for Sale updated regularly. Everything you need to know about DECA Homes, Baywalk Talisay Phase 3 Townhouse buying process, broken down into stages. Includes selecting a unit, choosing a payment plan and buying your dream home at the right price.


Popular Links
Baywalk Talisay Phase 3
Baywalk Talisay Phase 3 Location
Baywalk Talisay Phase 3 For Rental Units
Baywalk Talisay Phase 3 Resale Units
Baywalk Talisay Phase 3 Pre-Selling Units
Baywalk Talisay Phase 3 Showroom
Baywalk Talisay Phase 3 Amenities
Baywalk Talisay Phase 3 Price
Baywalk Talisay Phase 3 Contact
Available Units